Speakers and Moderators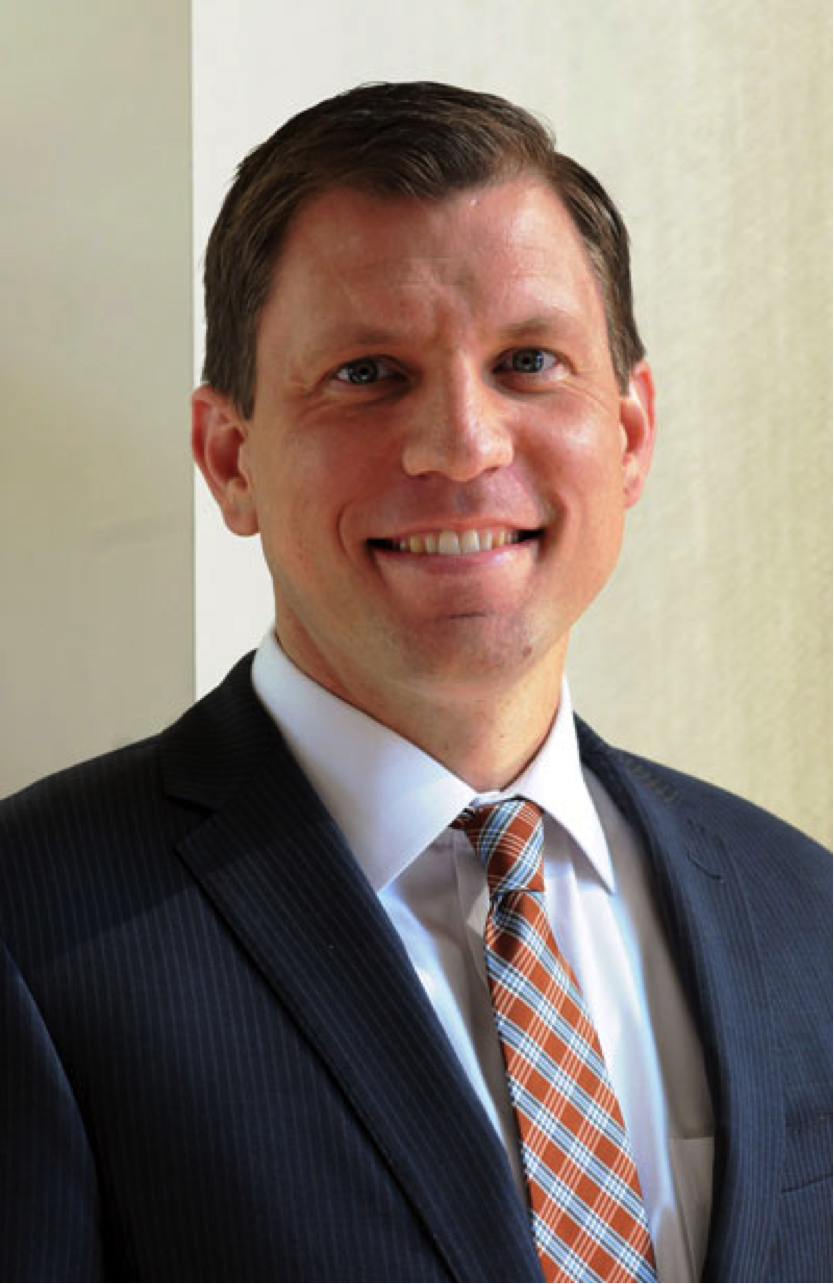 Mason Ailstock, President, AURP; Vice President of Operations, The University Financing Foundation, Inc.
Passionate about place-based design and the convergence of university/industry relationships, Mason Ailstock has been leading the physical and social development of university research parks and innovation districts for more than 13 years. Ailstock serves as the Vice President of Operations for The University Financing Foundation (TUFF). TUFF is a private 501(c)3 that partners with institutions around the country in the achievement of their education and research mission through facility investments providing the assets needed to achieve their core goals. Mason serves as a member of the TUFF executive leadership team where he will oversee strategy and operations for the firm, which has invested over $1 billion since its founding in 1982.
Prior to joining TUFF, Ailstock served as the Chief Operating Officer of the 7,000-acre Research Triangle Park (RTP) where he led the operational, business development, marketing, real estate, and partnership strategies of the largest high-tech research park in North America. As COO, Ailstock was responsible for the recruitment and retention of private sector companies, the development of mixed-use projects involving multiple stakeholders, strengthening relationships with economic development leaders, and expanding partnerships with the three founding Tier 1 research universities as well as the 220 companies located within RTP. His combination of experiences in the areas of planning, green building, architecture, private sector engagement, and real estate allow him to effectively analyze opportunities and deliver clear strategies.
Preceding his time at RTP, Ailstock served as the Global Partner Manager at Clemson University's International Center for Automotive Research (CU-ICAR) located in Greenville, South Carolina. While in this position, he led collaborations with university researchers, quasi-governmental entities, and private corporations to create dynamic economic and business development strategies. Ailstock played key roles in the master plan and business development successes of the 250-acre research campus accounting for nearly $250,000,000 in investments, 17 resident companies, 5 LEED facilities, nearly $4,000,000 in competitive federal grants, and over 50 companies supporting sponsored and directed research.
Ailstock received his Bachelors of Science in Architecture & Design, and his Masters in Planning & Real Estate from Clemson University. Ailstock proudly serves as the President of the Association of University Research Parks (AURP), a 2016 Eisenhower Fellow, US Green Building Council LEED BD+C, and is a member of the Urban Land Institute (ULI).
Leah D. Burton, Director, Centennial Campus Partnership Office and Industry Alliances, NC State University
Leah Burton is the Director of Centennial Campus Partnerships and Industry Alliances at NC State University. In this role, she manages the campus-wide strategy for corporate and government interactions with NC State, including the University's award-winning Centennial Campus. Burton has a proven track record of building broad-based and sustainable industry-university partnerships and she has a passion for the value created when a successful collaboration is brokered. Prior to joining NC State in 2000, Burton was the Director of Marketing and Communications at the Research Triangle Regional Partnership, a regional economic development organization marketing the 13-county Research Triangle region. Before moving to North Carolina, Burton was the Public Affairs manager for telecommunications company US West, where she had a front row seat for the Telecommunications Act of 1996, which was the first major overhaul of telecommunications law in more than 60 years. Burton has a degree in Communication from the University of Colorado.
Kevin T. Byrne, MBA, AURP Past President; President, The University Financing Foundation, Inc.
Kevin Byrne spent his early career at Arthur Andersen with a primary focus in the real estate and financial services industries. In 1997, Byrne founded Byrne & Associates, which focused on providing investment-banking services to small and middle market companies. After earning his Master of Business Administration with honors from the Wharton School of Business in 2001, he joined a real estate development firm as the Chief Financial Officer, managing a balance sheet of over $200 million and leading new transactions of over $150 million in just two years.
In 2003, he joined The University Financing Foundation (TUFF) and has managed all aspects of the firm including the firm's new investments in education and research projects, which total over $800 million. Byrne oversees the operations of the firm and, through his leadership, the firm has become involved in all aspects of research park creation and ongoing operations including the development of facilities. He has crafted full-scale park business plans, assisted in the strategic and master planning of research parks and has helped several global parks with the creation of innovative investment structures enabling these parks to maximize the efficiency of their limited resources. Byrne is an honors graduate from Furman University and currently serves as the immediate past president of the Association of University Research Parks Board of Directors.
Charles F. D'Agostino, MBA, AURP Immediate Past President; Executive Director, LSU Innovation Park, Louisiana State University and Louisiana Business & Technology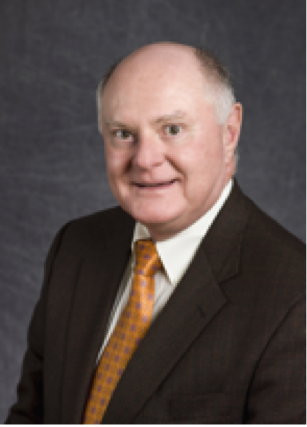 Center
As Founder of the Louisiana Business & Technology Center (LBTC) of Louisiana State University (LSU), Charles F. D'Agostino has been its Executive Director since 1988. The LBTC serves as LSU's business incubator, small business development center, technology transfer office and disaster recovery business counseling center. In 2005, the LBTC was selected from over 1,000 international members as the National Business Incubation Association's business incubator of the year. Under D'Agostino's direction, the LBTC added a 30-seat mobile classroom to conduct rural entrepreneurship training and disaster business counseling in 37 rural communities and hurricane-impacted areas annually. This program has won awards from the Southern Growth Policies Board, NBIA and the Excalibur Award from AURP for its disaster recovery programs.

D'Agostino was a 2010 Fulbright Specialist in Economic Development assigned to the Universita of L'Aquila in Italy to assist in developing a business disaster recovery program after the 2009 earthquake that devastated L'Aquila. He also assisted the university in developing a business incubator as part of the recovery plan. In 2011, he was honored with NBIA's Lifetime Achievement Award for his role in business incubation.

D'Agostino earned an MBA and bachelor's degree in chemistry from LSU. He received the Phi Delta Kappa – Excellence in Research Award in 1989 and Faculty Fellow designation from the Foundation of the Mid South and has served on the boards of the National Business Incubation Association (NBIA), AURP, the Greater Baton Rouge Port Commission and currently serves on the Louisiana Legislature's Small Business Entrepreneurship Commission. He has been active in economic development as a practitioner and consultant for over 30 years.
Eve Edelstein, M.ARCH., PhD (Neuroscience), EDAC, ASSOC. AIA, FELLOW-AAA, Research Director, Human Experience Lab, Perkins+Will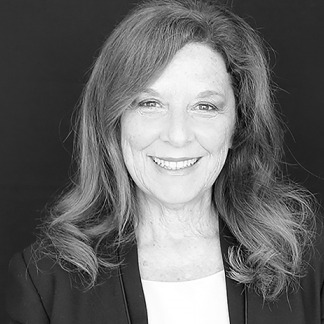 Dr. Eve Edelstein is research director of the Perkins+Will Human Experience Lab and the Gadget Lab, using advanced technologies to reveal how design measurably influences human experience, cognition, health and wellbeing. Dr. Edelstein uses a Neuro-Architectural process that combines design practice with clinical and research expertise, drawing on her degrees in neuroscience, architecture and anthropology. Edelstein works with design teams to apply innovative strategies in real world and award-winning projects, including planning and design in healthcare, workplace, educational, urban and landscape design.
Dr. Edelstein is co-founder of Clinicians for Design, an international group with clinical expertise, to inspire and accelerate the design of environments and systems that enrich the healthcare interface, and guide leadership to inform design through health research, education, and policy. Dr. Edelstein directs the DesignHealth Co-Laboratory, which brings together consulting experts in bio-sensors, wearable environmental trackers and advanced virtual reality systems to predict and demonstrate the interaction between place and people, as part of the AIA Design+Health Research Consortium. She also serves the Board of the Academy of Neuroscience for Architecture, and the International Academy of Design + Health.
Laura Frerichs, Director, University of Illinois Research Park, University of Illinois at Urbana- Champaign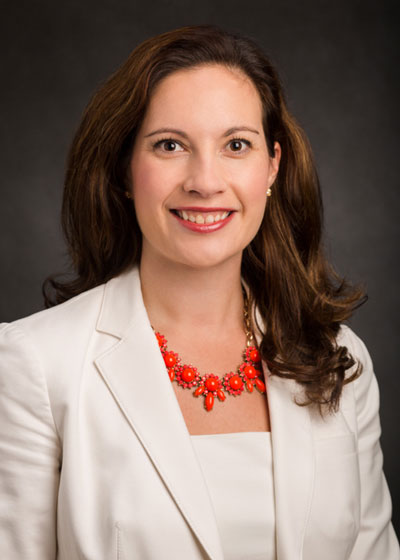 Economic Development
Laura Frerichs is responsible for managing startup company oversight of the University of Illinois Research Park, and supporting the University's economic development efforts. There are 90 companies located in the Research Park, which is a development including 200 acres on the campus of the University of Illinois. She developed innovative entrepreneur support programs including the Entrepreneur-in- Residence program, I-Start launch program, Student Shared Services, SBIR and Industrial Design assistance. Frerichs led recruitment of new research and innovation centers in the Research Park for large publically traded firms including: Abbott, Abbvie, John Deere, Anheuser-Busch InBev, Dow Chemical, Grainger, Riverbed, Citrix, ADM, Raytheon, Yahoo, and other publically traded firms. She has also been instrumental in leading more than 100 event offerings annually for clients including technical training, entrepreneur education, and networking activities. Under her leadership the Research at the University was named AURP Outstanding Research Park of the Year in 2011, by Inc. Magazine as one of the top 3 College Town Incubators in 2013, and by Forbes in 2010 as one of 10 Incubators Changing the World. Champaign-Urbana has emerged as one of the top 20 cities for venture capital per capita, with 3.4 the national average invested for early stage firms.
Kenneth M.
Marcus, MBA, Director, University of Arizona Science and Technology Park; Chief Financial Officer, Campus Research Corporation
Ken Marcus began his career with the University of Arizona Science and Technology Park (UA Tech Park) in 1999 as controller, where he quickly placed controls, procedures and budget systems in place to provide accurate management reports to the Campus Research Corporation's (CRC) Board of Directors. He was soon promoted to his current position as Chief Financial Officer (CFO) and Director of the UA Tech Park. Marcus is directly responsible for the finances and operations of the UA Tech Park and UA Bio Park, which includes lease negotiations, compliance, maintenance, building renewal, construction and food operations. He sits on the Arizona Center for Innovation Advisory Board, a technology incubator where he provides finance and client facility support. Marcus developed a site-wide data, cable and telecom system, a large municipal water system and electrical infrastructure system, as well as developed and implemented cafeteria improvements, life and safety improvements and the construction of the Vail Academy and High School's Julian Wash Greenway, a 222-acre Solar Zone and adjacent public roadway improvements. These projects required Marcus to develop close government, industry and community partnerships.
Jeanne Mell, Vice President Marketing Communications and Community Engagement, The University City Science Center
Jeanne Mell joined the University City Science Center in 2009 as Vice President Marketing Communications. She is responsible for corporate marketing, program development, communications, public and media relations and community engagement. Mell also oversees Quorum, the entrepreneurs' clubhouse and the Science Center's participation in the Blackstone LaunchPad Philadelphia program.
Before joining the Science Center, Mell was Senior Vice President of Communications for the Delaware State Chamber of Commerce, where she had overall responsibility for print and electronic communications, public relations and media relations. Before making the move to PR and marketing, Mell was a journalist. Most recently she served as Director of Photography and Design at The News Journal in Wilmington, Del. She also worked at the Associated Press in New York and Philadelphia, ABC News, Good Morning America and Popular Photography Magazine. She started her career at Inc. Magazine, when it was a startup.
Mell chairs Campus Philly's Board of Directors and also serves on the board of the Alliance of Women Entrepreneurs (AWE) and chairs AWE's Marketing Committee. She also serves on the board of the Economy League of Greater Philadelphia and is a member of the Executive Committee of the Greater Philadelphia Life Sciences Congress. A native of Providence, Rhode Island, Mell has a bachelor's degree in art history from the University of California, Santa Cruz.
Lisa F. Pool, CID, LEED AP, Principal, Perkins+Will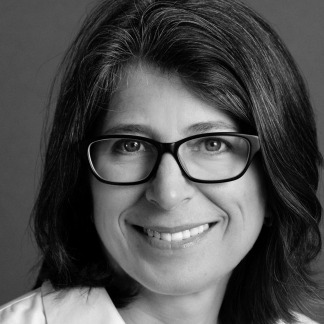 As Director of Workplace for the Minneapolis office, Lisa Pool has been with Perkins+Will since 1994. She has specialized in large corporate workplace environments working with multiple Fortune 500 companies. She is a key resource for Perkins+Will's workplace strategy, mobility and change management services, helping her clients transition to new environments by providing clear messaging strategies resulting in awareness, understanding, and buy-in. Lisa focuses on the client's needs and project vision, implementing innovative programming and space planning solutions that reflect the culture, mission, and financial objectives of the client. She is exemplary at guiding her clients through the planning process and is passionate in exceeding their expectations for service and results.
Pool's clients benefit from her years of best practice knowledge and an understanding of high-performance work environments where employees are both innovative and productive. Her project management skills and design planning expertise have led to impressive results executed with limited budgets and tight schedules. Lisa's ability to work with clients at a national level across their facilities has resulted in real value for end users.
She has presented her ideas and innovative case studies at CoreNet Global, has been a part of numerous panels on workplace planning and design for the local chapter, and has been a speaker at Minnesota Real Estate Journal Office Summit and MNCREW.
Carol Stewart, Chief Executive Officer, Association of University Research Parks
Carol Stewart is the CEO of the Association of University Research Parks (AURP), an organization with a mostly North American-based membership that is growing into a robust international network. She is founder and Immediate Past President of the AURP Canada Chapter chartered in 2007 and has been a board member with AURP since 2010, until her recent appointment as CEO.
Prior to joining AURP as its CEO, Stewart managed the David Johnston Research + Technology Park (R+T Park) at the University of Waterloo, beginning in 2004 from its first building through to the ground-breaking of the 11th (evolv1) in 2017, which is the largest Net Positive project of its kind in North America. The evolution the R+T Park experienced under Stewart led to the commitment of a second replicable, evolv2, bringing the total park footprint to over a million square feet, 95 companies and with a combined staff of 4,400. The R+T Park, part of group of 26 parks, is responsible for 10% of the total of the group's collective 4.3 billion annual contribution to the Canadian economy. Prior to managing R+T Park, Carol worked with both not-for-profit and technology organizations in various management roles in education, marketing and professional services at the Canadian Industrial Innovation Centre (CIIC) and Maplesoft.
Stewart also sits on the boards and participates in committees for various tech, economic development and charitable initiatives in Waterloo, Ontario.
Leigh Stringer, Principal, EYP Architecture and Engineering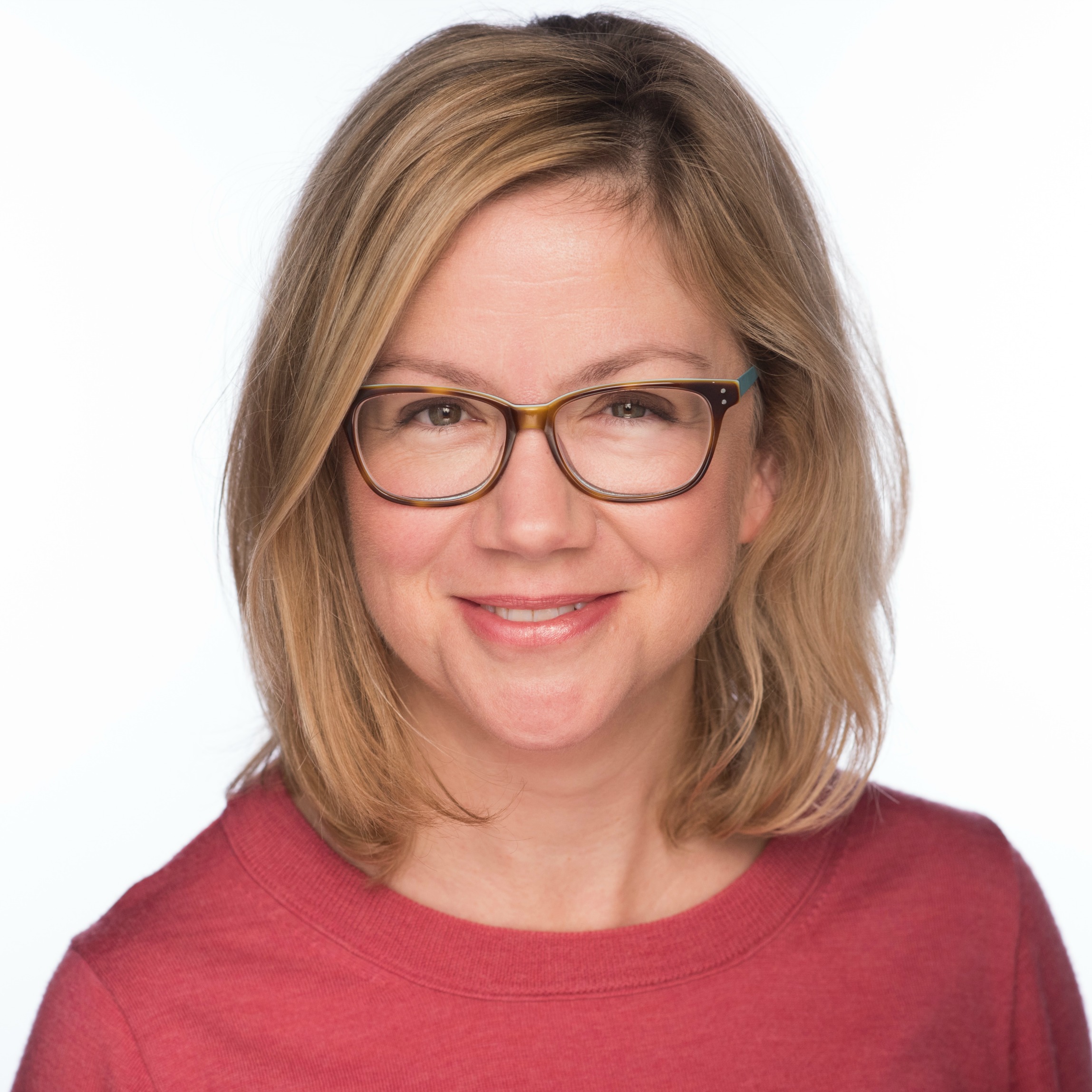 Leigh Stringer is a workplace strategy expert and researcher whose work has been covered recently by BBC News, The Globe and Mail, Fortune, CNN and Good Morning America. She is a principal at EYP Architecture and Engineering and the author of two bestselling books, The Green Workplace and The Healthy Workplace.
Stringer works with corporate, government, higher education and institutional clients to help them create sustainable and high-performing workplace environments that enhance well-being and human performance. She has worked with, among others, Under Armour, LG, Johnson & Johnson, GlaxoSmithKline, Bank of America, Zurich Financial, Ernst & Young, American Express, The MITRE Corporation, the Architect of the U.S. Capitol, the British House of Commons, the U.S. General Services Administration, the World Wildlife Fund and Columbia University. She is currently collaborating with Harvard University's School of Public Health on a new Health and Human Performance Index and the Center for Active Design in New York on their Fitwel building certification program to create new tools, connect like minds and blur the boundaries across industries in order to advance and improve our well-being at work.
Leigh Stringer is on the board of directors of the non-profit, Global Women for Wellbeing, an organization that aims to give women a voice to create better health and wellbeing for themselves, their businesses, and their communities.
Facebook/TheHealthyWorkplaceBook
Twitter: @string0820
LinkedIn: https://www.linkedin.com/in/leighstringer/