Speakers and Moderators
Daniel J. Duncan, President, AURP; Executive Director, Nebraska Innovation Campus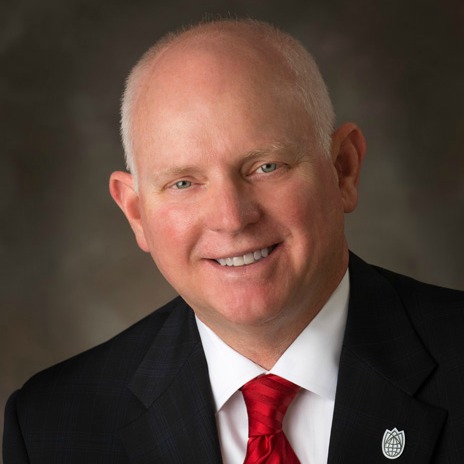 Dan Duncan is the executive director of Nebraska Innovation Campus. He began his tenure with the University of Nebraska-Lincoln in 1987 when he accepted the positions of operations manager at the University of Nebraska Panhandle Research and Extension Center in Scottsbluff, NE. In 1991, he was named director of the University of Nebraska Agricultural Research and Development Center near Mead, Nebraska followed by being named assistant director of the Nebraska Agricultural Experiment Station, then in 2008, he accepted the position of assistant dean and director of the University of Nebraska-Lincoln Agricultural Research Division. In 2011, Dan moved into his current position as executive director of the Nebraska Innovation Campus Development Corporation.
Dan was born on a diversified farm and ranch in Sioux County, Nebraska. He attended the University of Nebraska-Lincoln and graduated with a Master of Science Degree in Agricultural Economics-Agribusiness, and Bachelor of Science Degrees in Animal Science and Agronomy all from the University of Nebraska-Lincoln. He is a LEAD VII Fellow and member of the Nebraska Hall of Ag Achievement and the Agricultural Builders of Nebraska.
Dr. Richard Antcliff, Special Assistant to the NASA Associate Administrator for Space Technology, NASA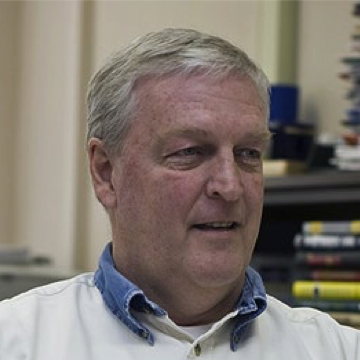 Dr. Richard Antcliff's focus is on the development and implementation of a strategy to integrate and optimize the agency's economic impact programs. In this role he works with the Technology Transfer, Small Business Innovative Research (SBIR), Regional Economic Development, Prizes and Challenges, Flight Opportunities and the iTech Programs across the agency.
Dr. Antcliff began his career as a research physicist developing laser spectroscopic measurement techniques. He has served in a variety of roles during his tenure at NASA including the Head of the Measurement Science and Technology Branch, Head of the Fundamental Concepts and Methods Office, Acting Director of the Aerospace Vehicle Systems Technology Office. Dr. Antcliff was detailed to Walt Disney Imagineering, which broadened his experience in a for-profit environment and helped him to glean concepts for fostering innovation across the organization.
He was appointed to the Senior Executive Service and asked to lead NASA Langley's Innovation Institute. This new organization led the center to re-engage its innovative roots and develop new opportunities for the future. This organization morphed several times to take on the functions of strategic planning, communication, partnership development and education. During this time Dr. Antcliff also served as the center Chief Technologist, representing the center on agency and interagency teams fostering cooperative relationships with external organizations. He created and led the Langley Office of Strategic Analysis, Communications and Business Development. This office is responsible for the center's strategic activities to assure it is relevant to NASA and the nation. Dr. Antcliff also created a Regional Economic Development program at Langley which became a model for reaching the community with NASA capabilities. Eventually, Dr. Antcliff led this program for the agency. He eventually became Chief Strategist for Langley before moving to NASA HQ and his current position.
He holds a doctorate degree in Physical Chemistry from the University of Georgia and is a graduate of the Harvard Senior Executive Fellows and the Excellence in Government Fellows Programs. He has authored or co-authored more than 50 technical papers, and has been active in national technical societies, including the American Institute of Aeronautics and Astronautics and the Industrial Research Institute. 
Clara Asmail, Senior Program Analyst for the Office of Technology Transitions, U.S. Department of Energy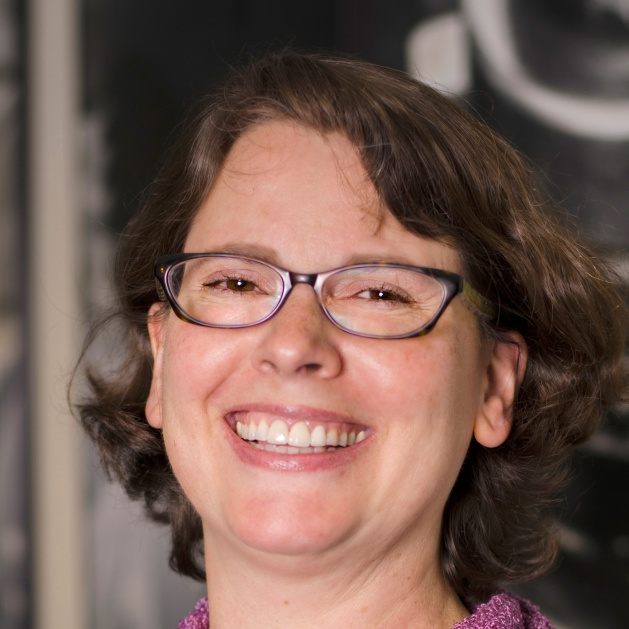 Clara Asmail serves as Senior Program Analyst for the Office of Technology Transitions, she is responsible for all data collection, analysis and interactions with the National Laboratory Tech Transfer Working Group.  She joined the Department of Energy in late 2016 after 28 years at the National Institute of Standards and Technology where she developed new approaches to support R&D and manufacturing businesses with resources to commercialize technologies; managed the SBIR Program and Technology Transfer; and led optical scatterometry R&D projects.
At the Office of Technology Transitions (OTT), she provides technological and policy guidance for procedures, techniques, and tools to manage DOE information including licensing and technology transfer opportunities, portfolio and systems analysis, shared use and user facility access, and Open Data initiatives.  She promotes DOE information exchange/accessibility through the Internet and external meetings, ensuring DOE's opportunities and efforts are appropriately promoted and made transparent to internal and external audiences.
As Senior Technical Advisor for NIST's Manufacturing Extension Partnership, she developed partnerships with federal, state, and private programs, as well as universities and community colleges to bring right-fit technology-based resources to manufacturers.  She fostered connections among small and medium sized manufacturers (SMMs) with the DOE National Laboratories by promoting the Small Business Voucher program, Lab Corps, and MITEC.  She led the additive manufacturing community of practice for the MEP network of Centers by engaging experts in AM technologies and applications.  She also led the MEP Access to Capital initiative by developing information kits for national and regional partnerships to facilitate MEP Center engagements with SMEs involving financial needs to support planning for technology-based growth.
As NIST Technologies Liaison and SBIR Program Manager, Clara developed marketing initiatives aimed toward commercialization of technologies developed at the NIST Labs and managed the NIST SBIR Program and leveraged it to meet NIST mission-related R&D needs and to transfer NIST technologies to small businesses.  She conducted 50+ commercialization assessments of NIST invention disclosures and negotiated dozens of CRADAs and license agreements.

Jay Brown, Managing Director, Alvarez & Marsal
Jay Brown is a Managing Director at Alvarez & Marsal Public Sector Services – specializing in strategic, transactional, and public / private real estate services to government and quasi-government entities. With more than 24 years of public sector and real estate experience, he has performed and overseen numerous public-private transactions and asset repositioning strategies to help public sector clients generate revenue, reduce costs and create jobs. 
Jay and his team have assisted the U.S. Army, Navy and Air Force in obtaining needed capital improvements by monetizing a variety of real estate assets through public-private ventures, third-party financing and other alternative delivery methods, including military housing privatization (MHPI) and enhanced use leases (EUL) for underutilized real estate. He has also assisted several state municipal agencies, including the State of Louisiana, the District of Columbia, New York City, Fairfax County, VA, Travis County, TX and Grand Forks County, ND in executing public-private transactions.
Before joining A&M, Jay was a partner in the real estate advisory services group of Ernst & Young, where he co-lead the public sector practice – providing public-private transaction services to federal, state, municipal and economic development entities. His 10 years of public sector experience included five years as Deputy Director for the Department of Planning and Economic Development, King County, Washington, and five years as a Financial Economist and Budget Examiner for the federal Office of Management and Budget (OMB).
Jay earned a master's degree in public administration from the University of Washington and a bachelor's degree in economics from the University of California, Santa Cruz. He received the Project Management Professional (PMP) designation in 2014 and the Certified Commercial Investment Member (CCIM) designation in 2002.
Kevin Byrne, MBA, Past President, AURP; President, The University Financing Foundation, Inc.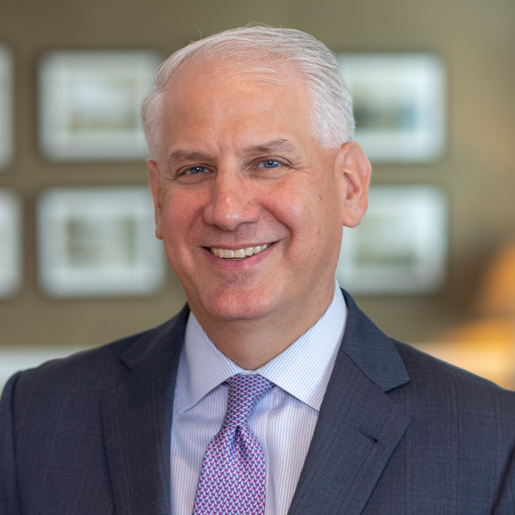 Kevin Byrne spent his early career at Arthur Andersen with a primary focus in the real estate and financial services industries. In 1997, Byrne founded Byrne & Associates, which focused on providing investment-banking services to small and middle market companies. After earning his Master of Business Administration with honors from the Wharton School of Business in 2001, he joined a real estate development firm as the Chief Financial Officer, managing a balance sheet of over $200 million and leading new transactions of over $150 million in just two years.
In 2003, he joined The University Financing Foundation (TUFF) and has managed all aspects of the firm including the firm's new investments in education and research projects, which total over $800 million. Byrne oversees the operations of the firm and, through his leadership, the firm has become involved in all aspects of research park creation and ongoing operations including the development of facilities. He has crafted full-scale park business plans, assisted in the strategic and master planning of research parks and has helped several global parks with the creation of innovative investment structures enabling these parks to maximize the efficiency of their limited resources. Byrne is an honors graduate from Furman University and is a past president of the Association of University Research Parks Board of Directors.
Chris Carlson, Division Vice President, The Whiting-Turner Contracting Company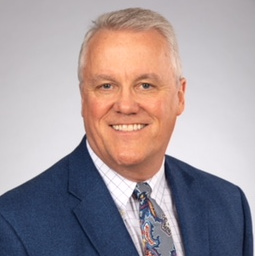 As Division Vice President with Whiting-Turner since 1999, Chris Carlson is primarily responsible for oversight of WT's Raleigh, Winston-Salem and Charlotte, North Carolina offices which currently have an annual revenue of about $300M.  Chris has 35 years of experience in the construction industry and is a graduate of the University of Florida, with a Bachelor of Science in Construction Management.  Throughout his career, he has managed a multitude of construction types; however, his primary focus has been constructing Higher Education, Science and Technology facilities, contributing to the success of University and Research projects across the Southeast United States.  He has been directly involved as Key Leadership managing over $580 million dollars of University projects in the Southeast prior to his current executive duties. 
Chris was the first individual within Whiting-Turner to acquire LEED Accreditation in 2001 and was instrumental in Whiting-Turner's corporate membership within the United States Green Building Council whereby he was elected to the LEED Application Guidelines committee to compile a laboratory specific LEED manual.  He has been directly involved in numerous high profile, sustainable building projects such as the Yerkes National Primate Research Center and the Whitehead Biomedical Research Facility both at Emory University, the Paul D. Coverdell Center for Biomedical & Health Sciences at the University of Georgia, as well as over one million SF of space at the Innovation Quarter in Winston Salem, NC.
Stephen Coulston, AIA, LEED AP BD+C, Principal, Perkins+Will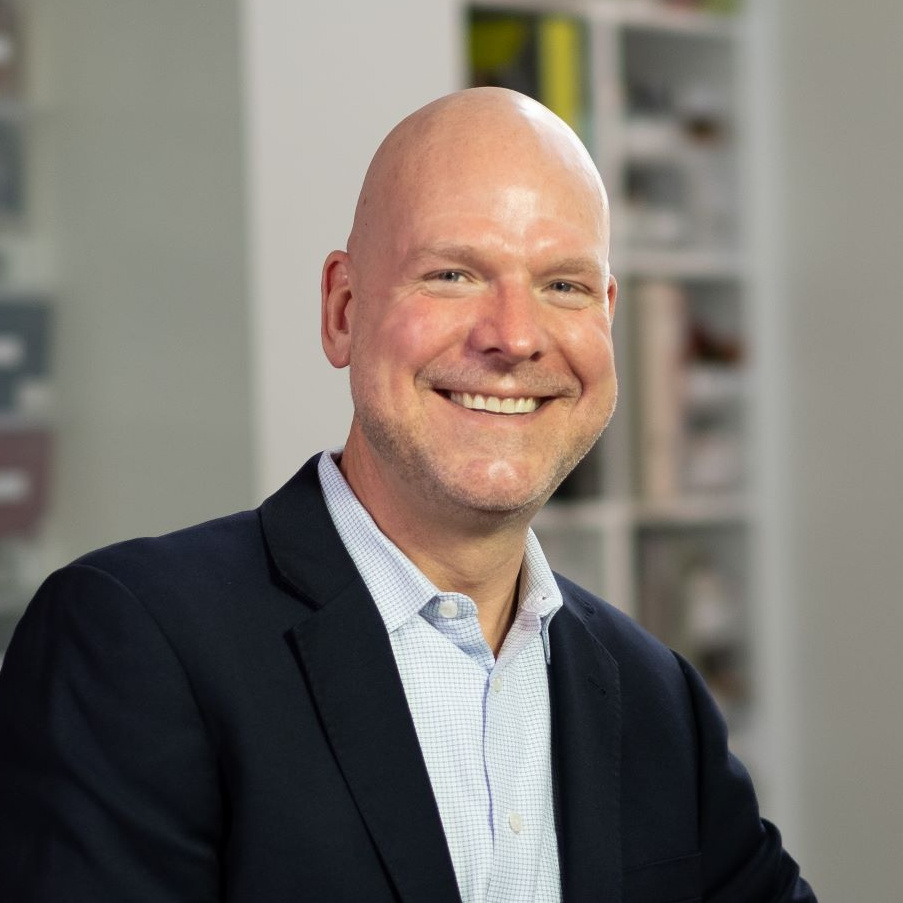 Stephen Coulston is a Principal in the Austin office of the award-winning design firm Perkins+Will. With a passion for engaging in the innovation economy, Coulston has spent his 25-year career working at the intersection of the higher education, research, healthcare and government sectors.  As an architect and urban planner with a focus on strategizing, planning and designing the built form, Stephen leads the southwest regional planning practice, contributing to the firm's national urban design and architecture practice, including research park, academic health, college-town, and innovation district planning, urban design and facility planning.
Brian P. Darmody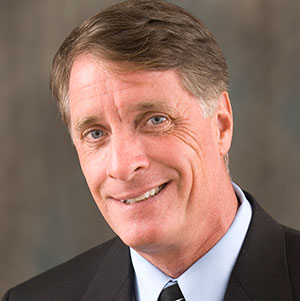 , JD, Chief Executive Officer, Association of University Research Parks (AURP)
Brian Darmody was announced AURP CEO in February 2019. In this new role Brian will lead AURP into new initiatives including expanding membership, international partnerships and funding in order to build out additional member benefits.  Over the course of the year, Brian will be winding down his activities at UMD where he currently serves as Associate Vice President (AVP) of Corporate Engagement at the University of Maryland (UMD). At UMD, Brian  is responsible for developing the overall university strategy for corporate relationships, as well as the development of projects and policies to support these initiatives centrally and through the colleges and schools on campus of the University of Maryland.
Previously, he was the University's AVP for Corporate and Foundation Relations in the Division of University Relations, AVP for Research and Economic Development, Assistant Vice Chancellor for Technology Development, Director of State and Federal Relations in the President's Office and has served in the university's legal counsel office. He serves on national and state boards, including: Fraunhofer USA, the Maryland Economic Development Association, and the Maryland Tech Council. 
He holds a Juris Doctor from the University of Baltimore and he received his bachelor's degree from the University of Maryland, College Park.
Heather Gaines, JD, Associate General Counsel, Office of the General Counsel, University of Arizona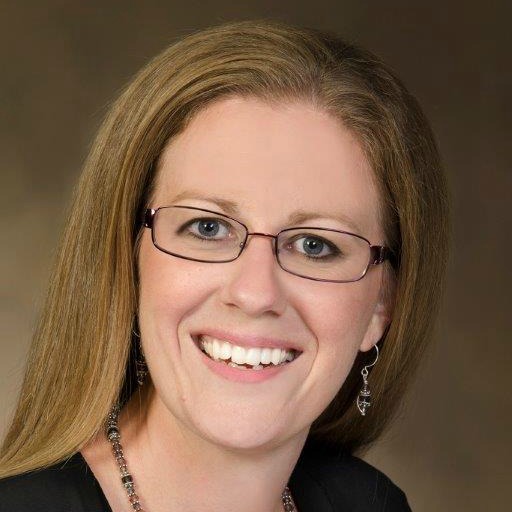 Heather Gaines joined the University of Arizona Office of the General Counsel in September 2013. She works extensively with Tech Parks Arizona and provides legal advice to other departments throughout the University in connection with a wide variety of transactional matters. Prior to joining the University, Gaines was a shareholder in a Tucson law firm, where she represented public and private real estate developers, lenders and other business owners in real estate and business transactions. 
Heather received both her bachelors of arts and juris doctorate from The University of Arizona and is a member of the State Bar of Arizona and the National Association of College and University Attorneys.
Ellen Hemmerly, MBA, President and Executive Director, [email protected] Research and Technology Park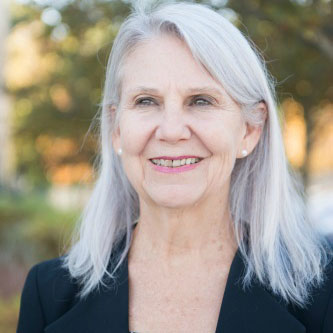 Ellen Hemmerly is responsible for overseeing a 525,000 sf high technology research and technology park which includes three incubators, an international accelerator and research park, and two technology commercialization programs (ACTiVATE and INNoVATE. [email protected] currently has 130 tenants (including 55 cybersecurity/IT and 46 life science companies). Hemmerly received the 2011 Innovator of the Year award recognizing [email protected]'s innovations in cybersecurity, was named a 2012 Corridor Person of the Year finalist and also a 2012 received Leadership Through Athletics' – Leadership in Business award. In 2013, Ellen was, for the second time, elected by The Daily Record as one of the Most Influential Marylanders (technology category) and bwtech's Cyber Incubator won SmartCEO's Technology Implementer – Emerging Award. Prior to joining UMBC, Ellen was vice president at the Baltimore Development Corporation (BDC) serving as its senior lender and director of Enterprise Development Fund, the city's venture capital fund Hemmerly received her MBA at Cornell University's Johnson School of Management and bachelor of science, magna cum laude, in mathematics from Moravian College.
Mitchell Horowitz, Vice President and Managing Director, TEConomy Partners, LLC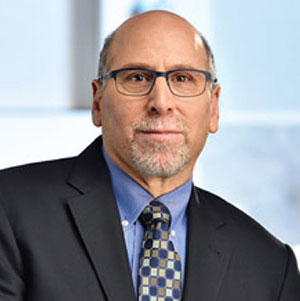 As the Vice President and Managing Director of TEConomy Partner, LLC, Mitchell Horowitz's work centers on research park feasibility analysis and conceptual plan development includes USC Biomed Tech Park, Georgia State University, East Baltimore Life Science and Technology Park, Pittsburgh Technology Space Study, University of Maryland Baltimore incubator feasibility, and Friendship Technology Park in Hagerstown, Maryland.
He has built a strong record of accomplishment in technology development where he has worked as a principal economic development consultant, high-ranking state development official and as an executive in a fast-growing diversified technology firm. Prior to starting TEConomy Partners, Horowitz spent a number of years with Battelle's Technology Partnership Practice and prior to that he worked with a diversified technology firm. As part of his executive management responsibilities, Mitch served as president of a mezzanine capital financing group and executive vice president for business development and marketing for a fast growing clinical trials informatics company.
Mitch holds a master's degree in Public Policy from the Kennedy School of Government at Harvard University and a bachelor's degree from Cornell University.
Kim Ilardi, LEED AP BD+C, WELL AP, Director, Practice Groups, The Whiting-Turner Contracting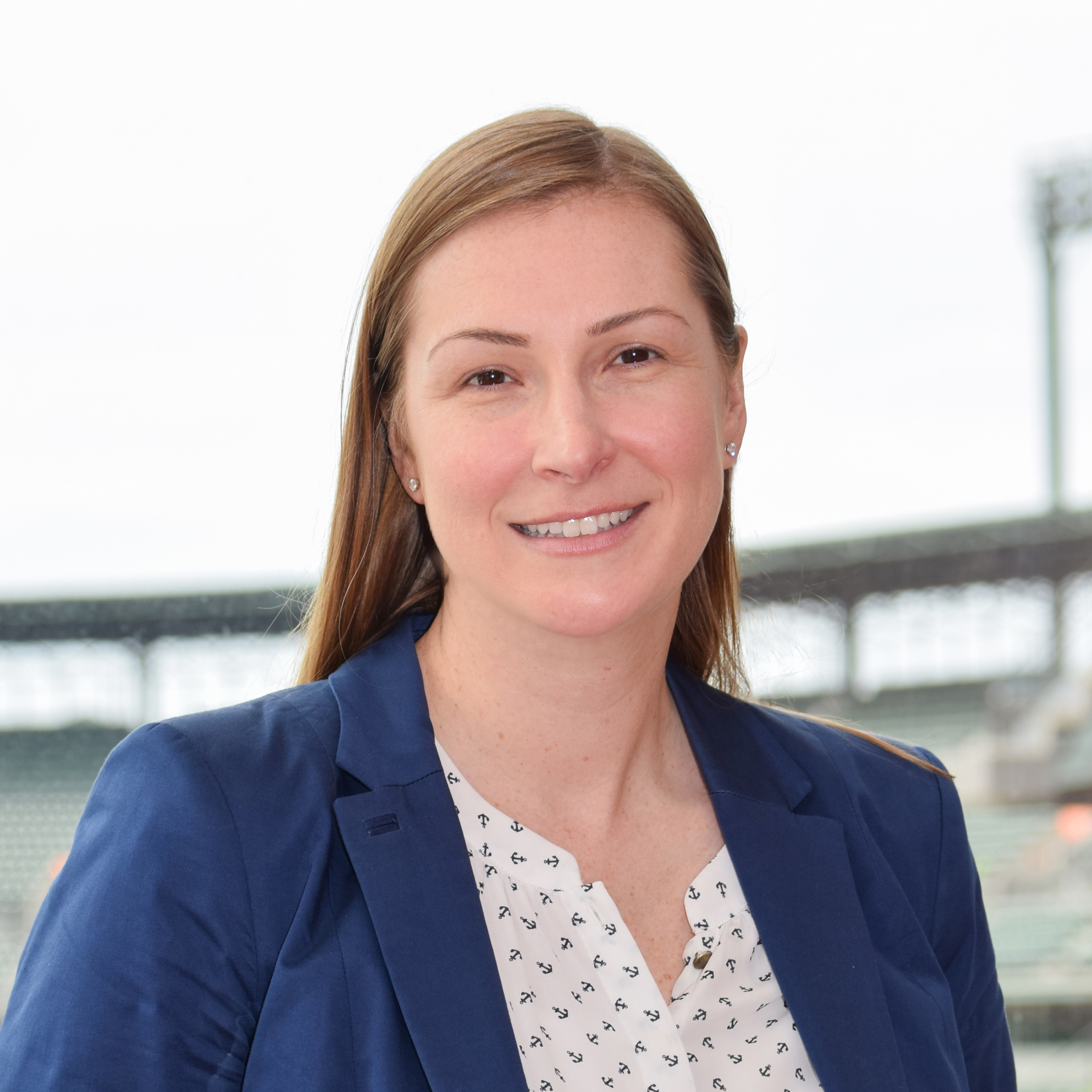 Kim Ilardi graduated from Mount Saint Mary's University with a degree in Business and a Concentration in Marketing. After graduation, Kim joined The Whiting-Turner Contracting Company, where she is currently the Director of Practice Groups, coordinating their 7 Practice Innovations teams, working to expand the use of these practices and innovation throughout the company.  Kim is also Whiting-Turner's National Sustainability Leader, leading all of their sustainability efforts internally and externally with clients and projects.  In 2004, Kim became a LEED Accredited Professional, one of the first within Whiting-Turner and became responsible for the coordination of Whiting-Turner's sustainability efforts. In 2017, she became the first in the company to achieving the WELL Accredited Professional designation.  Kim is heavily involved with Green Building United, the Delaware Pathways to Green Schools Program and the U.S. Green Building Council.  Kim is also a Board Member for the Challenge Program, a non-profit organization whose mission is to provide vocational training for Delaware's at-risk youth to empower them with the confidence, skills and purpose needed to become productive members of society. Kim is also an Odyssey of the Mind Coach, presents on Sustainability to students at University of Delaware and is a Fund for Women Founder, co-chairing their Grant selection committee.
Steven Jast, President, ROI Research on Investment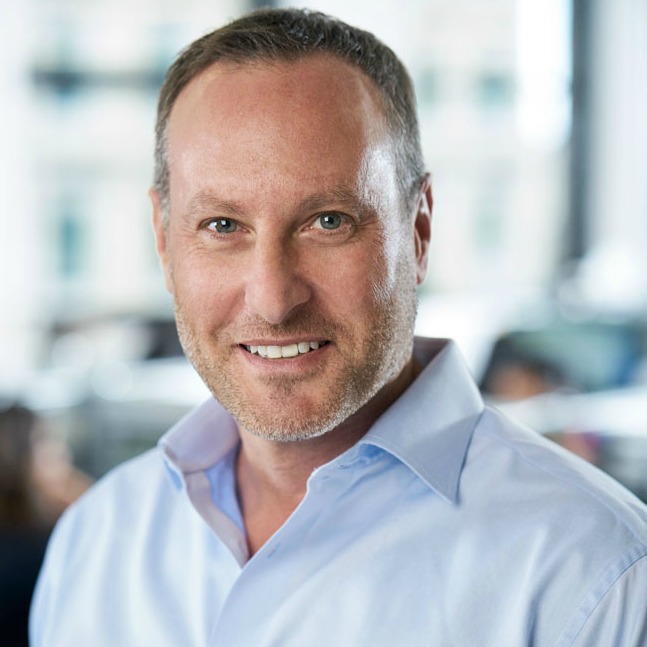 As President of ROI Research on Investment, Steven Jast led the growth of the company from a two-person start-up to a Profit Magazine "Hot 50" company, having posted revenue growth over 300% and becoming Canada's 26th fastest growing company. Jast was further recognized as a Finalist in the Ernst & Young International Entrepreneur of the Year Competition. Since 2002, ROI has worked with over 350 economic development organizations from around the world and has facilitated over $20 billion of investment, generating over 150,000 new jobs. 
Jast has trained international economic development organizations on the fundamentals and best practices related to investment prospecting, business retention and attraction, as well as advanced nurturing and engagement techniques. Over the past year, he has provided advanced training to the Federal Government of Norway (Innovation Norway), Louisville Forward (Kentucky), The Province of Saskatchewan's Ministry of the Economy, The Provincial Government of Trentino, Italy (Trentino Sviluppo), The State Government of Bavaria (Germany) and the Economic Development Group of Entergy Corporation, among others. 
Prior to founding ROI, Steven was Partner and Executive Vice President at CAI Corporate Affairs International, a boutique site selection practice. During his 10 years with CAI, Jast led the site selection and incentive negotiation efforts for large multinational organizations including Bridgestone/Firestone, Electrolux, Ericsson, ABB and SC Johnson, among others. While with CAI, Jast was part of the management team awarded the Gold level Achievement Award in the Private Developers Economic Development category by Business Facilities magazine. 
Jeff Johnson, MBA, Director of Tech Center Research Park, Virginia Tech Corporate Research Center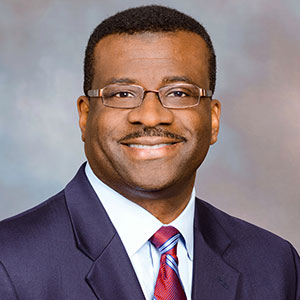 Jeff Johnson is responsible for all aspects of establishing and leading the research and innovation portion of the 100-acre, $450 million, mixed-use Tech Center based on the internationally acclaimed Virginia Tech Corporate Research Center in Blacksburg, Virginia. Johnson identifies, vets, recruits and supports technology-based companies that are focused on commercializing discovery and growing businesses that matter. In 2009, he founded his own consulting company, Averitas, to help small and medium-sized businesses profitably grow. Johnson has worked with several national and international brands. Prior to that, he was founding CEO and Executive Director of an innovative healthcare-based work force training program for adults, and an arts-based education program for high school students in Cleveland, Ohio. He has over 20 years of corporate experience and has held director and senior-level executive leadership positions with profit and loss responsibilities at global industry leading companies in automotive tires and building material finishes. As a certified Six Sigma Champion Trainer, Jeff also holds an Executive MBA from Tulane University and a bachelor in chemistry from Virginia Tech.
Greg King, CEcD, Associate Vice President for Economic Development, Georgia Institute of Technology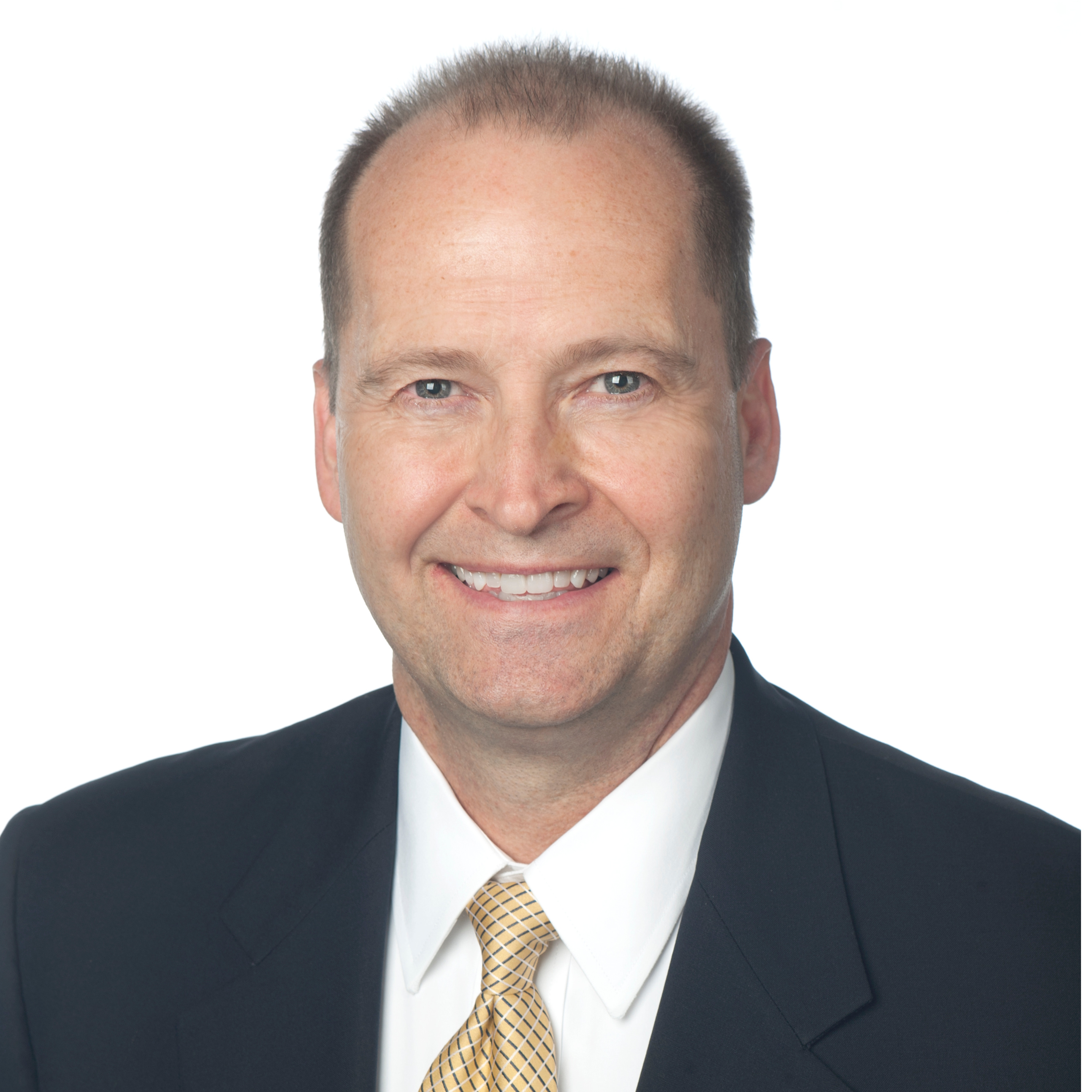 Greg King serves as the Associate Vice President for Economic Development at Georgia Tech where he develops innovation partnerships between companies and campus. In addition, he supports the state's economic development efforts by identifying and representing the unique higher education resources and opportunities to those companies looking to relocate or expand in Georgia. Greg also leads Georgia Tech's engagement with industry that involves the creation and operation of innovation or technology centers on or near campus. Greg holds a Bachelors of Science in Industrial Management from Georgia Tech and a Master's in Economics from the University of Oklahoma. He was also part of the Fulbright International program representing university-industry collaboration and economic development.
Scott Levitan, President & Chief Executive Officer, The Research Triangle Park of North Carolina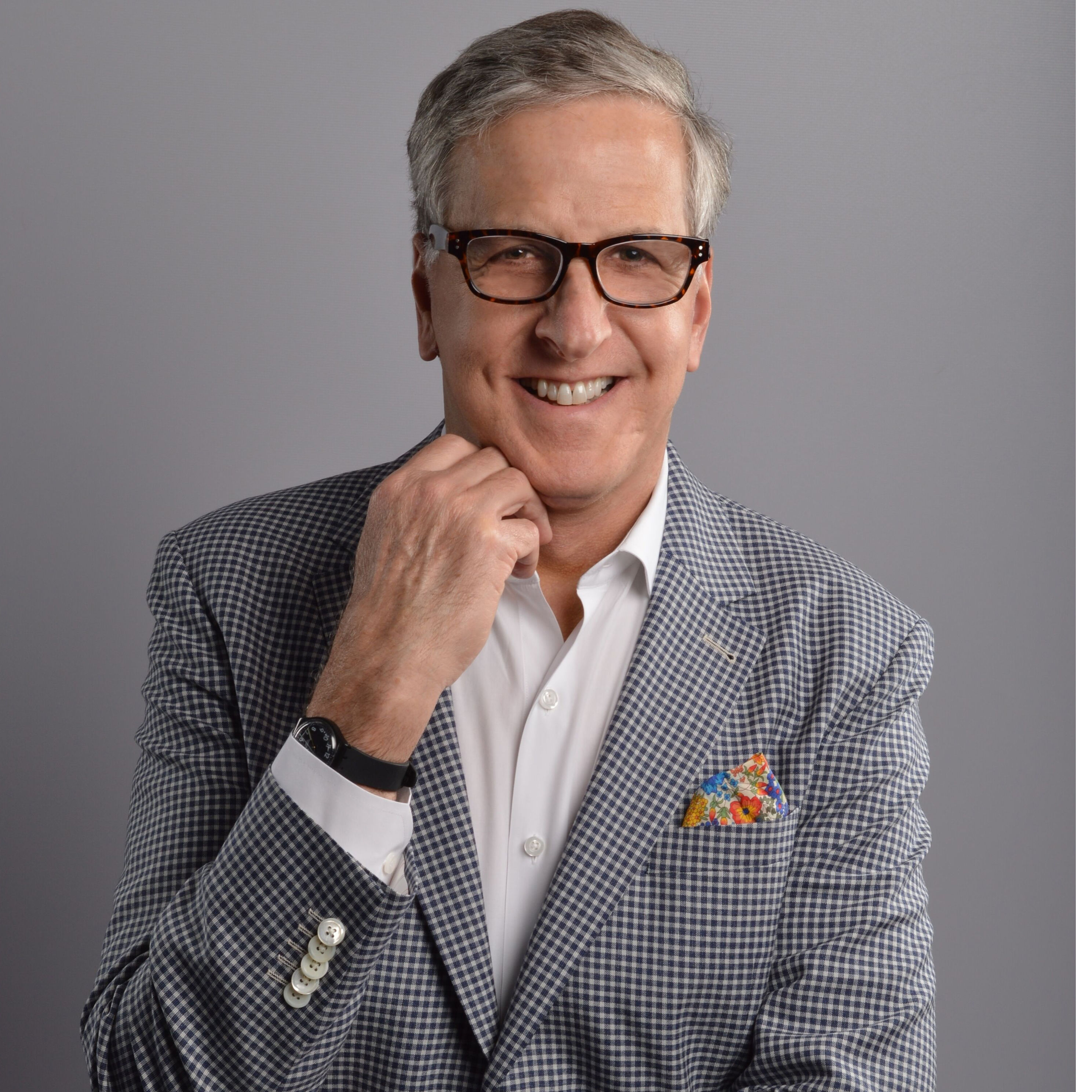 Scott Levitan is the President and CEO of The Research Triangle Foundation of North Carolina and is leading its efforts to reposition the Research Triangle Park. His current focus is to develop a new town center for the region that will support existing companies and attract new ones to RTP. Additionally, the expansion of The Frontier, RTP's innovation neighborhood for emerging companies, is expanding and will provide a sustainable revenue stream to support the operations of the Foundation. Prior to RTP, Scott led development initiatives for Eager Park at Johns Hopkins Medical Center, Tech Square and Technology Enterprise Park at Georgia Tech and was Director for University and Commercial Real Estate at Harvard. He is a trust-builder among universities, developers and municipalities to convene them to do great things collaboratively.
Jennifer Mellor, CPA, Chief Innovation Officer, Greater Phoenix Chamber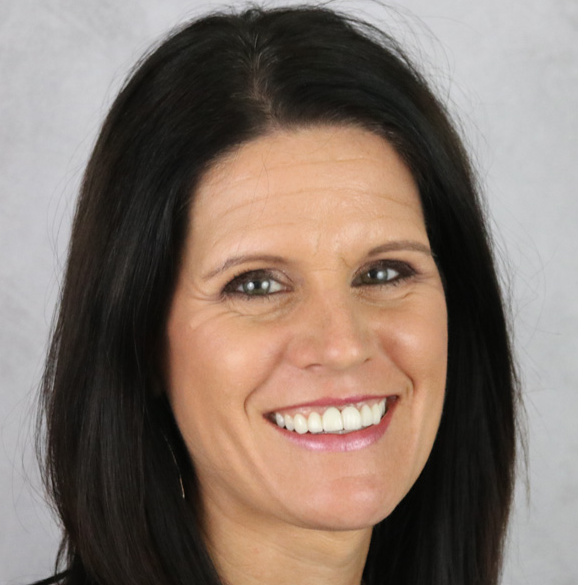 Jennifer Mellor currently serves as the Chief Innovation Officer for the Greater Phoenix Chamber Foundation which supports community development through Wellness AtoZ and industry-led workforce development collaboratives. Jennifer works closely with the Foundation Board of Directors on key priorities and strategies. She is responsible for advancing the business objectives of the Foundation to develop a stronger talent pipeline for the Greater Phoenix region. Jennifer also oversees the Chamber's economic development efforts, including a robust business retention and expansion program.
Prior to this role, Jennifer served as the Chamber's Vice President of Program Development and Director of Finance. Prior to joining the Chamber, Jennifer worked as an analyst for Best Software and as a senior accountant for Casino Arizona. Jennifer has over 10 years of experience in accounting, more than 20 years of experience in business operations and is a licensed certified public accountant in the state of Arizona.
Jennifer holds an accounting degree from Arizona State University and obtained her MBA from the University of Phoenix. Jennifer serves on the City of Phoenix's Citizens Transportation Commission, the Workforce Development Subcommittee for the Governor's Arizona Cybersecurity Team (ACT) and is involved with several local non-profit organizations, including the Valley of the Sun United Way Women's Leadership Council and the Downtown YMCA.
Jackie Kerby Moore, Executive Director, Sandia Science & Technology Park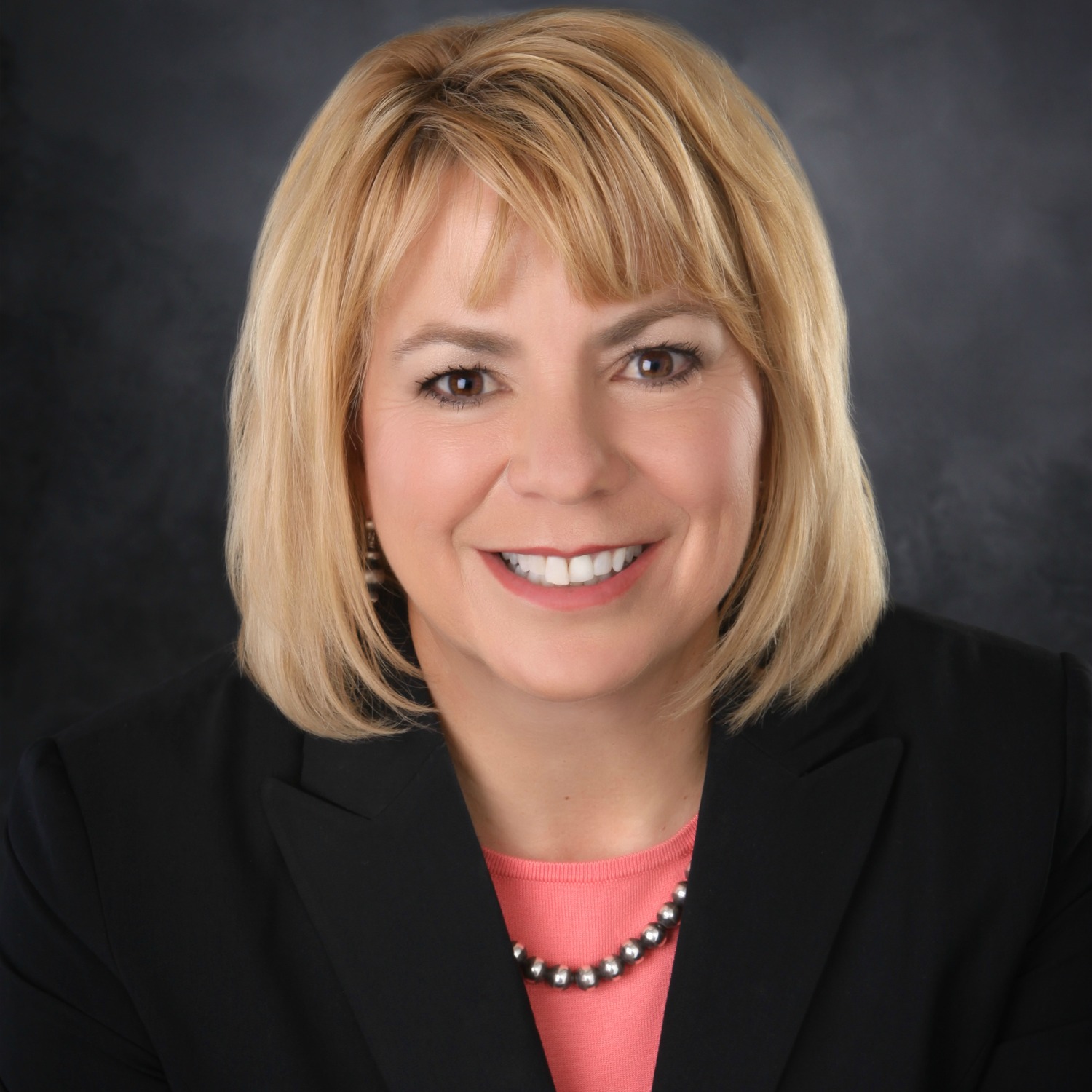 Jackie Kerby Moore is the Executive Director of the Sandia Science & Technology Park and has been since its inception in 1998.  This 350-acre technology community is affiliated with Sandia National Laboratories.  The Park serves as home for more than 40 companies and organizations employing over 2000 people, while total investment in the Park exceeds $385 million.  In recognition of its success, the Sandia Science & Technology Park received the Outstanding Research Park of the Year Award from the Association of University Research Parks (AURP) in 2008.  Jackie also leads Sandia Labs Technology-Based Economic Development Programs.
In related activities, Jackie is a past president of the Board of Directors for AURP, an international association.  She chaired AURP's first Washington Summit and led the effort to get the first Science Park legislation introduced in both the U.S. Senate and House.  Jackie serves on the Board of Directors for Arrowhead Center at New Mexico State University and the Santa Fe Business Incubator.  In 2010, she received the Career Achievement Award from the AURP.
Jackie has been recognized as one of New Mexico's Power Brokers, was honored for Who's Who in Technology in New Mexico, and has appeared on the cover of New Mexico Woman Magazine.  Jackie has been featured on CNBC Television and has been a frequent participant on local Radio Shows in New Mexico.  In addition, she regularly speaks on the topic of Research Parks at conferences and events throughout the world, including in China, Taiwan, Finland, France, Spain, Canada, Mexico, and Ireland. 
Paul Moses, Director of Business and Economic Development, Purdue Research Park, Purdue Research Foundation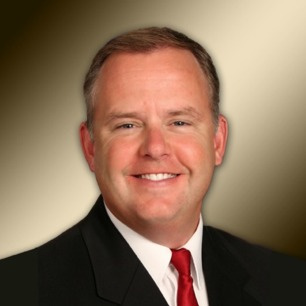 Paul Moses serves as director of Business and Economic Development for all five Purdue Research Parks across the state of Indiana and in his role, he leads the parks' economic development efforts as well as high-tech incubation programs in each of the parks' Purdue Technology Centers. Among other specialties, the portfolio of more than 350 client companies includes those working in the defense, medical device, i.t., clean-tech and other markets.
An entrepreneur and angel investor, Paul is very active in the Indiana and Kentucky entrepreneur ecosystems and business communities. He co-founded a southern Indiana investment group, the Innovation Angelsand is on the board of directors for Greater Lafayette Commerce. Paul is a past-President of the Louisville Venture Connectors (Louisville Venture Club, Inc.). He also serves in advisory board roles for Greater Louisville Inc's Enterprise Corps, XLerateHealthand the VentureCap-VentureWellaccelerator programs. Paul is member of the Board of Managers for Poly Group, a high-tech start-up focused on commercializing an anti-microbial copolymer, licensed from Purdue.
Before joining Purdue, Paul held management positions with both start-up and Fortune 500 companies, heading their marketing, communications, advertising, public and governmental relation efforts. He also works as a private consultant and is co-founder and CEO of his own company, Kristaul LLC, which helps entrepreneurs and established companies refine their business models and improve their performance through strategic management and effective use of various marketing communications channels.
A former journalist, Paul received numerous honors over 26 years in broadcasting. His investigative reporting earned him an Edward R. Murrow award, three Emmy Awards and other recognition from the Associated Press. A private pilot, Moses has a passion for aviation. He has been honored with the Max Karant Award by the Aircraft Owners and Pilots Association (AOPA) for a series of investigative reports he did on the Impact of proposed user fees on general aviation and local economies. He continues to work for AOPA as a guest commentator and reports for AOPA Live. 
Laura O'Blenis, President, Stiletto Consulting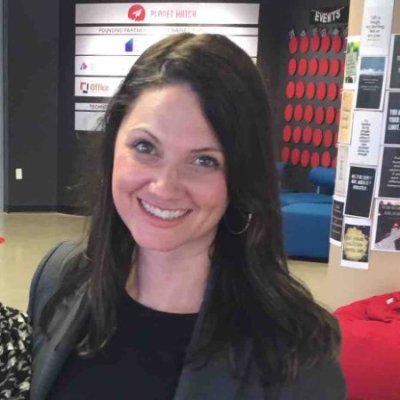 Laura O'Blenis is the chief strategist for Stiletto, which she founded in 2010. Since then, she has worked with over 100 businesses and organizations, and closed more than $200 million in grants, revenue and financing. O'Blenis has an extensive experience working with universities, colleges, municipalities, economic development agencies and external stakeholders on development and strategic planning for research, technology, and innovation parks. 
She is also the Co-Founder and Managing Director of the Canadian Association of University Research Parks (AURP), where she spearheaded federal government negotiations for funding, negotiated MOUs, prepared a national marketing and FDI strategy and more.
Nicole Pepper, Managing Director, Project Manager, Greater Phoenix Chamber Foundation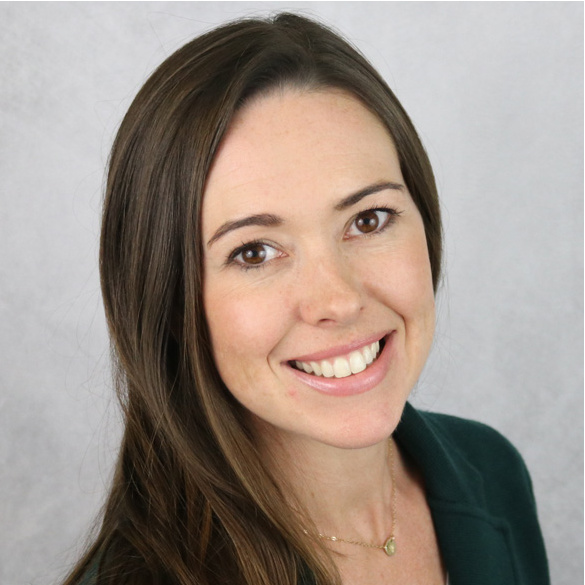 Nicole Pepper is a health and wellness professional with a passion for improving the overall health of her local community. In her current position as Project Manager of the Greater Phoenix Chamber Foundation, she leads multiple projects and manages the Wellness AtoZ initiative. As the Wellness AtoZ Manager, she creates new and inspiring content and speaks publicly to drive employer participation and reach communities across the state. Nicole strives to provide quality wellness information and resources to businesses to enhance the workplace and the health of the Arizona community at large.
She graduated with a Bachelor's of Science in Nutrition from Arizona State University (ASU) and is a certified personal trainer, uniting theory and practice with community health and wellness. Prior to her role at the Chamber, she managed community partnerships and events at a local non-profit dedicated to serving youth facing adversity. A Phoenician for more than 10 years, Nicole embraces desert-living and works to make Arizona known as a destination for healthy living. She currently serves on the steering committee for the Generation United affinity group for the Valley of the Sun United Way and has an active role in an advisory council for the Exercise Science and Nutrition program at Glendale Community College.
Martha Schoonmaker, CEcD, Executive  Director of Pinkney Innovation Complex for Science and Technology (PIC MC)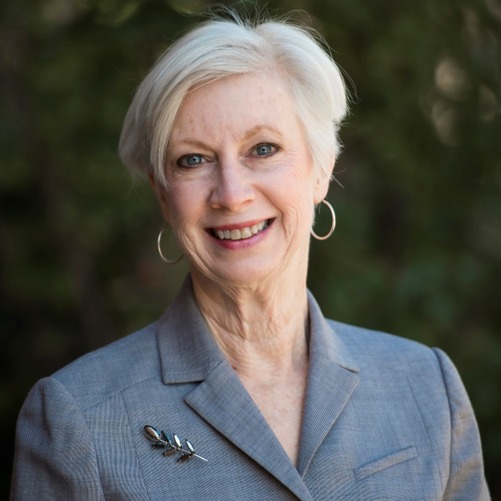 Martha Schoonmaker is the Executive Director for the Pinkney Innovation Complex for Science and Technology (PIC MC) Foundation, the entity that develops, manages and markets the Germantown campus on behalf of Montgomery College.  PIC MC is an integrated academic, business and research campus and is the only community college with a hospital, Holy Cross Germantown Hospital, located as the anchor resident partner. Martha manages contracts, leases and partnerships with existing resident tenant partners, including Holy Cross Germantown Hospital, is responsible for the development of corporate partnerships that expand internship, learning and career opportunities for students within PIC MC.