Speakers and Moderators
Daniel J. Duncan, President, AURP; Executive Director, Nebraska Innovation Campus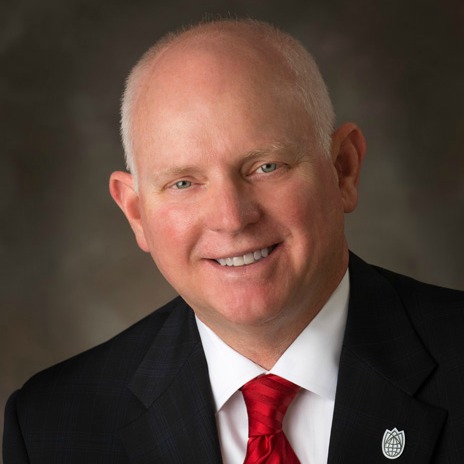 Dan Duncan is the executive director of Nebraska Innovation Campus. He began his tenure with the University of Nebraska-Lincoln in 1987 when he accepted the positions of operations manager at the University of Nebraska Panhandle Research and Extension Center in Scottsbluff, NE. In 1991, he was named director of the University of Nebraska Agricultural Research and Development Center near Mead, Nebraska followed by being named assistant director of the Nebraska Agricultural Experiment Station, then in 2008, he accepted the position of assistant dean and director of the University of Nebraska-Lincoln Agricultural Research Division. In 2011, Dan moved into his current position as executive director of the Nebraska Innovation Campus Development Corporation.
Dan was born on a diversified farm and ranch in Sioux County, Nebraska. He attended the University of Nebraska-Lincoln and graduated with a Master of Science Degree in Agricultural Economics-Agribusiness, and Bachelor of Science Degrees in Animal Science and Agronomy all from the University of Nebraska-Lincoln. He is a LEAD VII Fellow and member of the Nebraska Hall of Ag Achievement and the Agricultural Builders of Nebraska.

Jay Brown, Managing Director, Alvarez & Marsal
Jay Brown is a Managing Director at Alvarez & Marsal Public Sector Services – specializing in strategic, transactional, and public / private real estate services to government and quasi-government entities. With more than 24 years of public sector and real estate experience, he has performed and overseen numerous public-private transactions and asset repositioning strategies to help public sector clients generate revenue, reduce costs and create jobs.
Jay and his team have assisted the U.S. Army, Navy and Air Force in obtaining needed capital improvements by monetizing a variety of real estate assets through public-private ventures, third-party financing and other alternative delivery methods, including military housing privatization (MHPI) and enhanced use leases (EUL) for underutilized real estate. He has also assisted several state municipal agencies, including the State of Louisiana, the District of Columbia, New York City, Fairfax County, VA, Travis County, TX and Grand Forks County, ND in executing public-private transactions.
Before joining A&M, Jay was a partner in the real estate advisory services group of Ernst & Young, where he co-lead the public sector practice – providing public-private transaction services to federal, state, municipal and economic development entities. His 10 years of public sector experience included five years as Deputy Director for the Department of Planning and Economic Development, King County, Washington, and five years as a Financial Economist and Budget Examiner for the federal Office of Management and Budget (OMB).
Jay earned a master's degree in public administration from the University of Washington and a bachelor's degree in economics from the University of California, Santa Cruz. He received the Project Management Professional (PMP) designation in 2014 and the Certified Commercial Investment Member (CCIM) designation in 2002.
Kevin Byrne, MBA, Past President, AURP; President, The University Financing Foundation, Inc.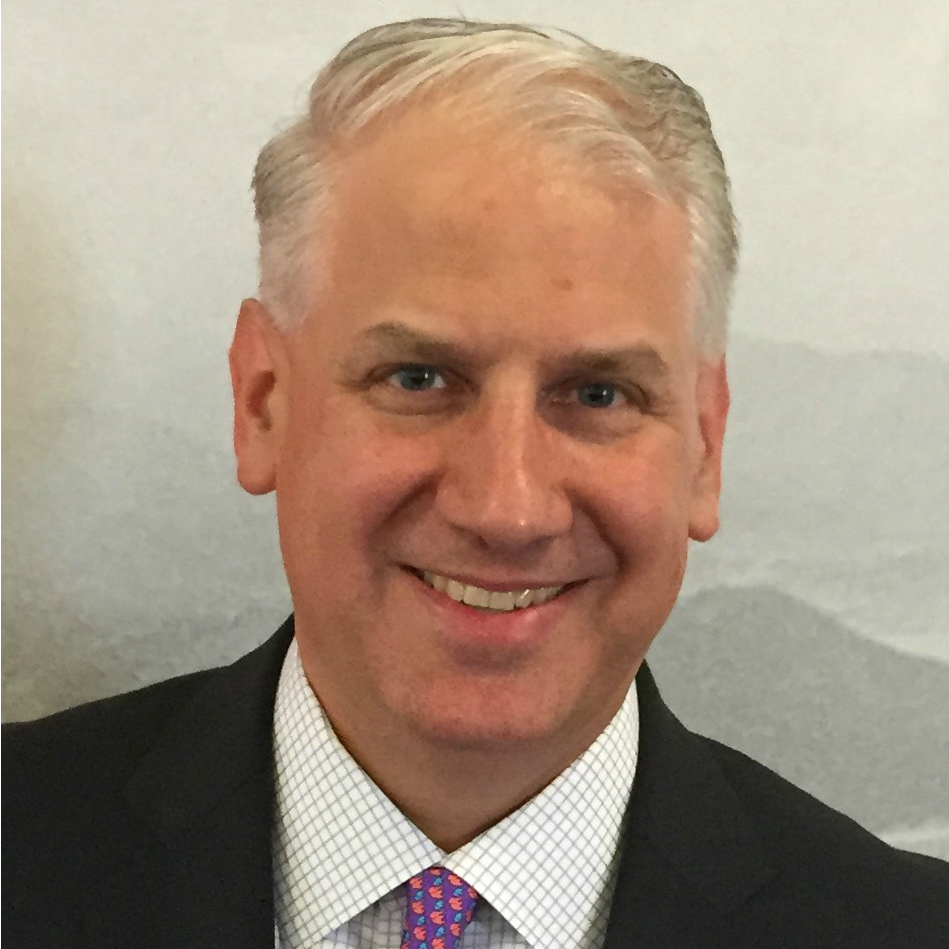 Kevin Byrne spent his early career at Arthur Andersen with a primary focus in the real estate and financial services industries. In 1997, Byrne founded Byrne & Associates, which focused on providing investment-banking services to small and middle market companies. After earning his Master of Business Administration with honors from the Wharton School of Business in 2001, he joined a real estate development firm as the Chief Financial Officer, managing a balance sheet of over $200 million and leading new transactions of over $150 million in just two years.
In 2003, he joined The University Financing Foundation (TUFF) and has managed all aspects of the firm including the firm's new investments in education and research projects, which total over $800 million. Byrne oversees the operations of the firm and, through his leadership, the firm has become involved in all aspects of research park creation and ongoing operations including the development of facilities. He has crafted full-scale park business plans, assisted in the strategic and master planning of research parks and has helped several global parks with the creation of innovative investment structures enabling these parks to maximize the efficiency of their limited resources. Byrne is an honors graduate from Furman University and is a past president of the Association of University Research Parks Board of Directors.
Brian P. Darmody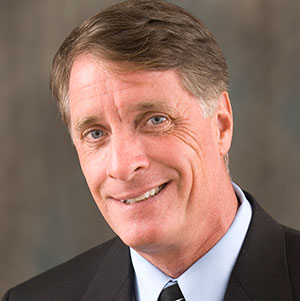 , JD, Past President, AURP; Associate Vice President for Corporate Engagement, Office of the President, University of Maryland
Brian Darmody is responsible for developing the overall university strategy for corporate relationships, as well as the development of projects and policies to support these initiatives centrally and through the colleges and schools on campus of the University of Maryland.
Previously, he was the University's Associate Vice President for Corporate and Foundation Relations in the Division or University Relations and had prior positions as Associate Vice President for Research and Economic Development, the Director of State and Federal Relations in the President's Office and has served in the university's legal counsel office. He serves on national and state boards, including: Fraunhofer USA, the Maryland Economic Development Association, and the Maryland Tech Council. Brian is a past president of the Association of University Research Parks. He holds a Juris Doctor from the University of Baltimore and he received his bachelor's degree from the University of Maryland, College Park.
Heather Gaines, JD, Associate General Counsel, Office of the General Counsel, University of Arizona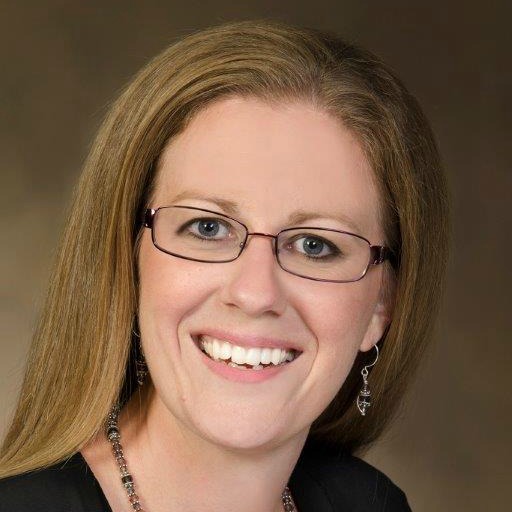 Heather Gaines joined the University of Arizona Office of the General Counsel in September 2013. She works extensively with Tech Parks Arizona and provides legal advice to other departments throughout the University in connection with a wide variety of transactional matters. Prior to joining the University, Gaines was a shareholder in a Tucson law firm, where she represented public and private real estate developers, lenders and other business owners in real estate and business transactions.
Heather received both her bachelors of arts and juris doctorate from The University of Arizona and is a member of the State Bar of Arizona and the National Association of College and University Attorneys.
Ellen Hemmerly, MBA, President and Executive Director, [email protected] Research and Technology Park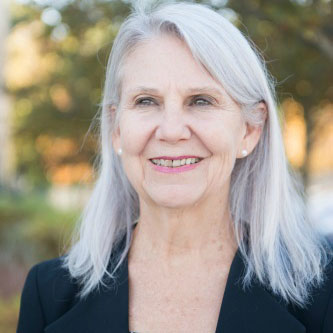 Ellen Hemmerly is responsible for overseeing a 525,000 sf high technology research and technology park which includes three incubators, an international accelerator and research park, and two technology commercialization programs (ACTiVATE and INNoVATE. [email protected] currently has 130 tenants (including 55 cybersecurity/IT and 46 life science companies). Hemmerly received the 2011 Innovator of the Year award recognizing [email protected]'s innovations in cybersecurity, was named a 2012 Corridor Person of the Year finalist and also a 2012 received Leadership Through Athletics' – Leadership in Business award. In 2013, Ellen was, for the second time, elected by The Daily Record as one of the Most Influential Marylanders (technology category) and bwtech's Cyber Incubator won SmartCEO's Technology Implementer – Emerging Award. Prior to joining UMBC, Ellen was vice president at the Baltimore Development Corporation (BDC) serving as its senior lender and director of Enterprise Development Fund, the city's venture capital fund Hemmerly received her MBA at Cornell University's Johnson School of Management and bachelor of science, magna cum laude, in mathematics from Moravian College.
Mitchell Horowitz, Vice President and Managing Director, TEConomy Partners, LLC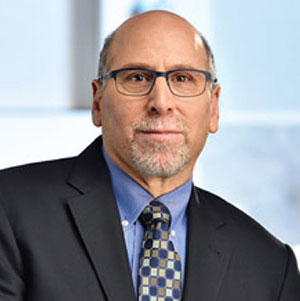 As the Vice President and Managing Director of TEConomy Partner, LLC, Mitchell Horowitz's work centers on research park feasibility analysis and conceptual plan development includes USC Biomed Tech Park, Georgia State University, East Baltimore Life Science and Technology Park, Pittsburgh Technology Space Study, University of Maryland Baltimore incubator feasibility, and Friendship Technology Park in Hagerstown, Maryland.
He has built a strong record of accomplishment in technology development where he has worked as a principal economic development consultant, high-ranking state development official and as an executive in a fast-growing diversified technology firm. Prior to starting TEConomy Partners, Horowitz spent a number of years with Battelle's Technology Partnership Practice and prior to that he worked with a diversified technology firm. As part of his executive management responsibilities, Mitch served as president of a mezzanine capital financing group and executive vice president for business development and marketing for a fast growing clinical trials informatics company.
Mitch holds a master's degree in Public Policy from the Kennedy School of Government at Harvard University and a bachelor's degree from Cornell University.
Steven Jast, President, ROI Research on Investment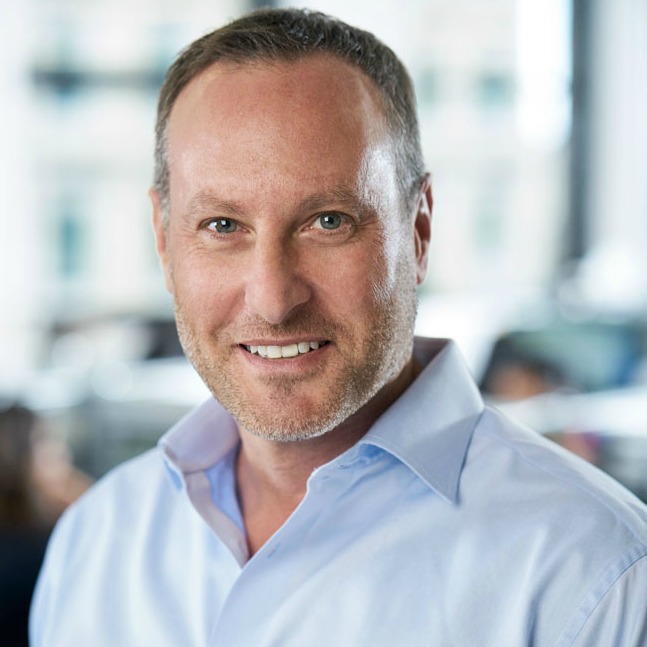 As President of ROI Research on Investment, Steven Jast led the growth of the company from a two-person start-up to a Profit Magazine "Hot 50" company, having posted revenue growth over 300% and becoming Canada's 26th fastest growing company. Jast was further recognized as a Finalist in the Ernst & Young International Entrepreneur of the Year Competition. Since 2002, ROI has worked with over 350 economic development organizations from around the world and has facilitated over $20 billion of investment, generating over 150,000 new jobs.
Jast has trained international economic development organizations on the fundamentals and best practices related to investment prospecting, business retention and attraction, as well as advanced nurturing and engagement techniques. Over the past year, he has provided advanced training to the Federal Government of Norway (Innovation Norway), Louisville Forward (Kentucky), The Province of Saskatchewan's Ministry of the Economy, The Provincial Government of Trentino, Italy (Trentino Sviluppo), The State Government of Bavaria (Germany) and the Economic Development Group of Entergy Corporation, among others.
Prior to founding ROI, Steven was Partner and Executive Vice President at CAI Corporate Affairs International, a boutique site selection practice. During his 10 years with CAI, Jast led the site selection and incentive negotiation efforts for large multinational organizations including Bridgestone/Firestone, Electrolux, Ericsson, ABB and SC Johnson, among others. While with CAI, Jast was part of the management team awarded the Gold level Achievement Award in the Private Developers Economic Development category by Business Facilities magazine.
Jeff Johnson, MBA, Director of Tech Center Research Park, Virginia Tech Corporate Research Center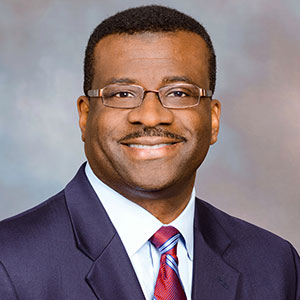 Jeff Johnson is responsible for all aspects of establishing and leading the research and innovation portion of the 100-acre, $450 million, mixed-use Tech Center based on the internationally acclaimed Virginia Tech Corporate Research Center in Blacksburg, Virginia. Johnson identifies, vets, recruits and supports technology-based companies that are focused on commercializing discovery and growing businesses that matter. In 2009, he founded his own consulting company, Averitas, to help small and medium-sized businesses profitably grow. Johnson has worked with several national and international brands. Prior to that, he was founding CEO and Executive Director of an innovative healthcare-based work force training program for adults, and an arts-based education program for high school students in Cleveland, Ohio. He has over 20 years of corporate experience and has held director and senior-level executive leadership positions with profit and loss responsibilities at global industry leading companies in automotive tires and building material finishes. As a certified Six Sigma Champion Trainer, Jeff also holds an Executive MBA from Tulane University and a bachelor in chemistry from Virginia Tech.
Scott Levitan, President & Chief Executive Officer, The Research Triangle Park of North Carolina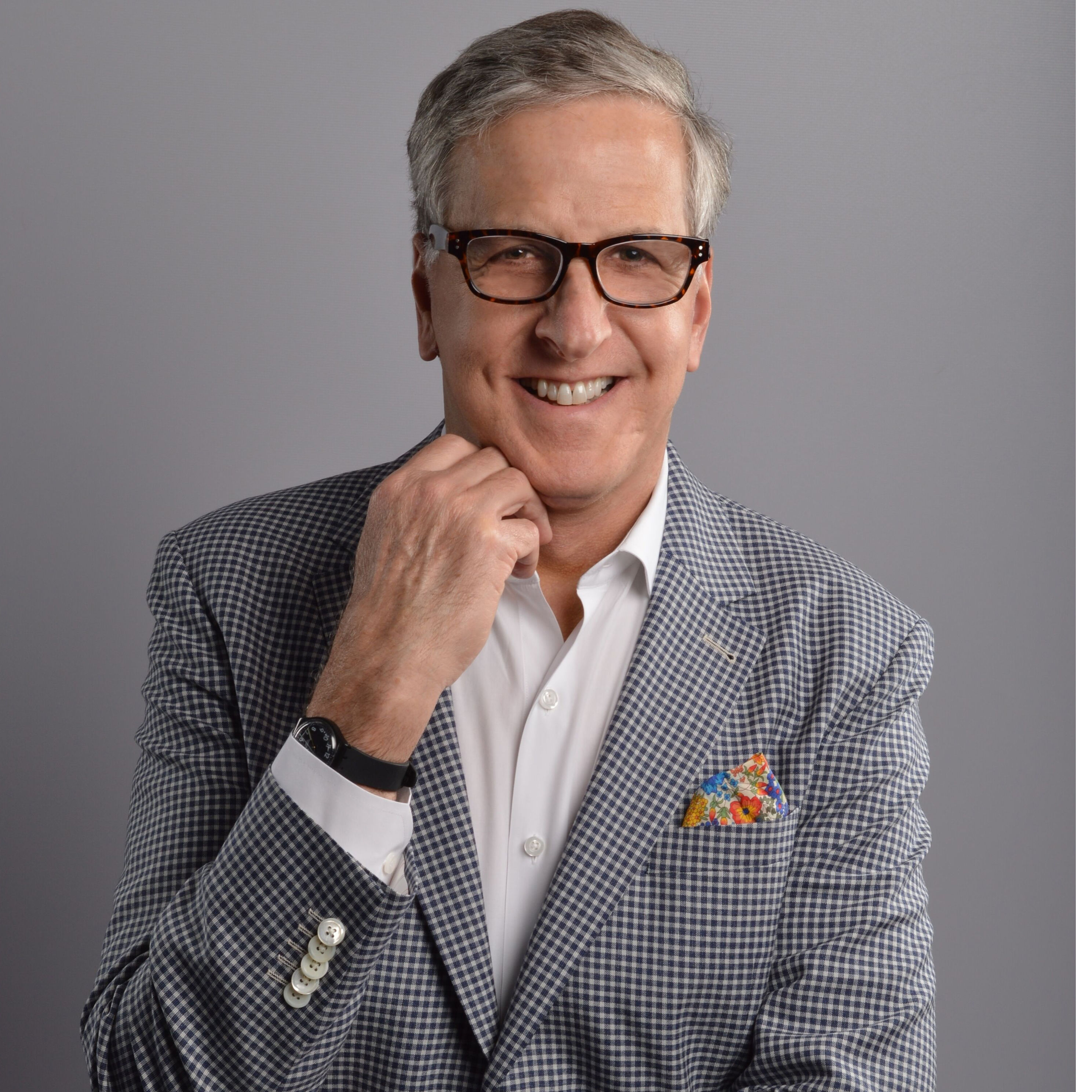 Scott Levitan is the President and CEO of The Research Triangle Foundation of North Carolina and is leading its efforts to reposition the Research Triangle Park. His current focus is to develop a new town center for the region that will support existing companies and attract new ones to RTP. Additionally, the expansion of The Frontier, RTP's innovation neighborhood for emerging companies, is expanding and will provide a sustainable revenue stream to support the operations of the Foundation. Prior to RTP, Scott led development initiatives for Eager Park at Johns Hopkins Medical Center, Tech Square and Technology Enterprise Park at Georgia Tech and was Director for University and Commercial Real Estate at Harvard. He is a trust-builder among universities, developers and municipalities to convene them to do great things collaboratively.
Joe W. Meredith, PhD, President, Virginia Tech Corporate Research Center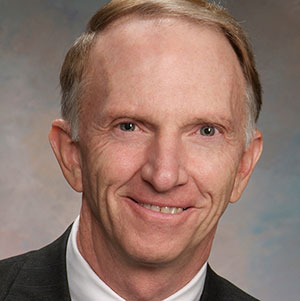 Dr. Joe Meredith is president of the Virginia Tech Corporate Research Center (CRC) in Blacksburg, Virginia. CRC consists of over 100 high-technology companies that employ over 1,775 people. In 1997, CRC was named "Best Practice in Technology Transfer and Research Centers" in the eight state, mid-Atlantic region. The park was selected to join an elite network of the best research parks in the world called "it-parcs." In addition to managing the operation of the center, Joe is responsible for facilitating the technology transfer from the university, increasing the level of sponsored research at Virginia Tech and marketing CRC to prospective tenants. Joe holds a bachelor's degree in Aerospace Engineering from Virginia Tech, a master's degree in Aeronautics, Astronautics and Engineering Science from Purdue University and a PhD in Industrial and Systems Engineering from Virginia Tech. He also is a graduate of the Defense Systems Management College's Program Management Course.
Jackie Kerby Moore, Executive Director, Sandia Science & Technology Park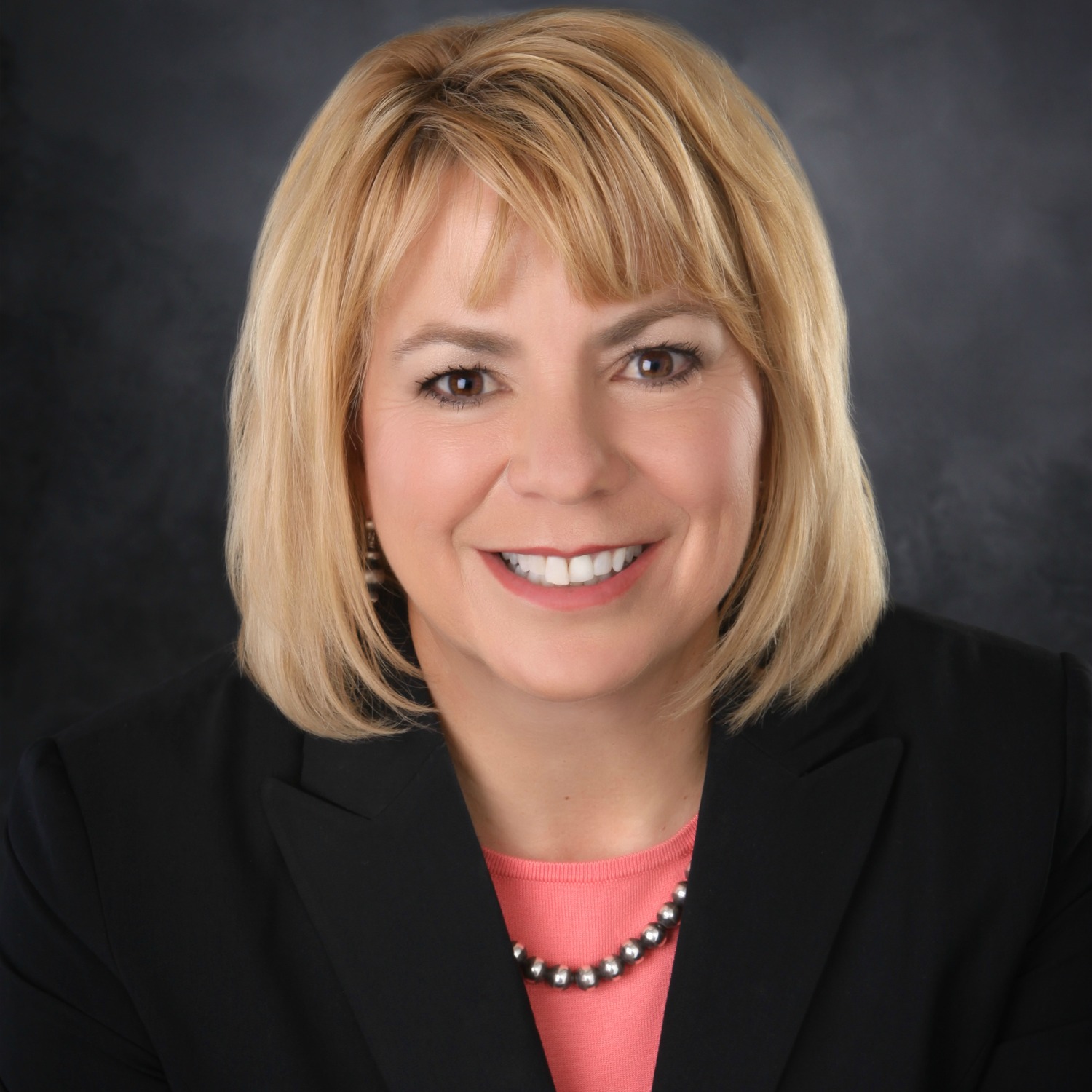 Jackie Kerby Moore is the Executive Director of the Sandia Science & Technology Park and has been since its inception in 1998. This 350-acre technology community is affiliated with Sandia National Laboratories. The Park serves as home for more than 40 companies and organizations employing over 2000 people, while total investment in the Park exceeds $385 million. In recognition of its success, the Sandia Science & Technology Park received the Outstanding Research Park of the Year Award from the Association of University Research Parks (AURP) in 2008. Jackie also leads Sandia Labs Technology-Based Economic Development Programs.
In related activities, Jackie is a past president of the Board of Directors for AURP, an international association. She chaired AURP's first Washington Summit and led the effort to get the first Science Park legislation introduced in both the U.S. Senate and House. Jackie serves on the Board of Directors for Arrowhead Center at New Mexico State University and the Santa Fe Business Incubator. In 2010, she received the Career Achievement Award from the AURP.
Jackie has been recognized as one of New Mexico's Power Brokers, was honored for Who's Who in Technology in New Mexico, and has appeared on the cover of New Mexico Woman Magazine. Jackie has been featured on CNBC Television and has been a frequent participant on local Radio Shows in New Mexico. In addition, she regularly speaks on the topic of Research Parks at conferences and events throughout the world, including in China, Taiwan, Finland, France, Spain, Canada, Mexico, and Ireland.
Laura O'Blenis, President, Stiletto Consulting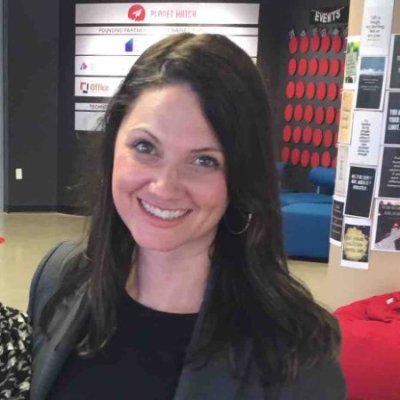 Laura O'Blenis is the chief strategist for Stiletto, which she founded in 2010. Since then, she has worked with over 100 businesses and organizations, and closed more than $200 million in grants, revenue and financing. O'Blenis has an extensive experience working with universities, colleges, municipalities, economic development agencies and external stakeholders on development and strategic planning for research, technology, and innovation parks.
She is also the Co-Founder and Managing Director of the Canadian Association of University Research Parks (AURP), where she spearheaded federal government negotiations for funding, negotiated MOUs, prepared a national marketing and FDI strategy and more.
Martha Schoonmaker, CEcD, Executive Director of Pinkney Innovation Complex for Science and Technology (PIC MC)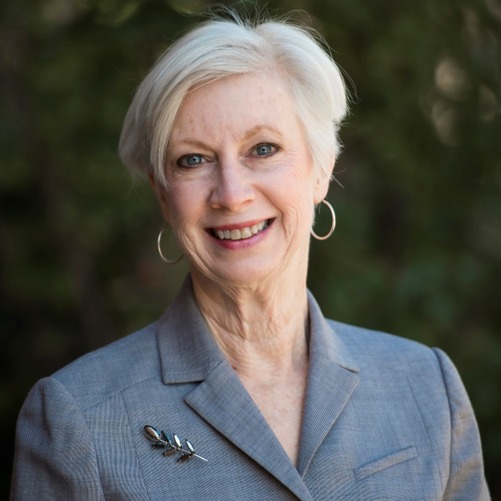 Martha Schoonmaker is the Executive Director for the Pinkney Innovation Complex for Science and Technology (PIC MC) Foundation, the entity that develops, manages and markets the Germantown campus on behalf of Montgomery College. PIC MC is an integrated academic, business and research campus and is the only community college with a hospital, Holy Cross Germantown Hospital, located as the anchor resident partner. Martha manages contracts, leases and partnerships with existing resident tenant partners, including Holy Cross Germantown Hospital, is responsible for the development of corporate partnerships that expand internship, learning and career opportunities for students within PIC MC.